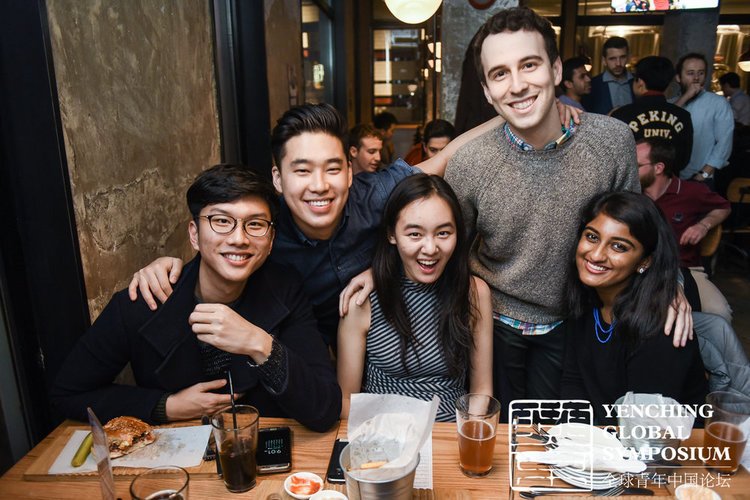 We welcome and encourage applications from all qualified individuals regardless of race, ethnic origin, nationality, religion, color, gender, sexual orientation, educational backgrounds, ability or disability.


Delegates selected to attend the Yenching Global Symposium will receive fully-funded travel, accommodation, and meals in Beijing for the duration of the conference.
APPLICATIONS CLOSE DECEMBER 1, 2019, 23:59 CHINA STANDARD TIME (GMT+8).
DELEGATE ELIGIBILITY CRITERIA
We welcome applications from anyone with strong leadership potential ready to participate in nuanced interdisciplinary discussions on questions surrounding China and global sustainability who meets the following criteria:
Born after January 1, 1990

Possesses, at a minimum, a bachelor's degree in any field, at the time of application

Is available for the entirety of the conference, March 27 – 29, 2020 (and any required travel time to and from Beijing)

Has not participated in a previous Yenching Global Symposium or Yenching Social Innovation Forum

Is proficient in English

Holds a valid passport which does not expire within 6 months from February 2020

Bonus: Has participated in China-related activities – academic, voluntary, professional, or extracurricular
TIPS FOR APPLICATION
Please save your responses on a word document for your reference. Drafts will not be saved. Please submit the full application when all responses are filled.

Your responses should be a maximum of 1,500 characters (for each essay response) or 2 minutes (for each video response). Essay responses that are less than 500 characters will not be competitive.

Incomplete and/or late applications will not be accepted.

If English is not your first language or you have not graduated from an English-taught program, please provide a description of your English proficiency (examples: standardized tests).

YGS is fully funded (your airfare, accommodation and meals are covered by the conference organizers). If you receive any emails or communications asking for payment following your application, it is a scam.
How to Stop Missing Deadlines? Follow our Facebook Page and Twitter !-Jobs, internships, scholarships, Conferences, Trainings are published every day!