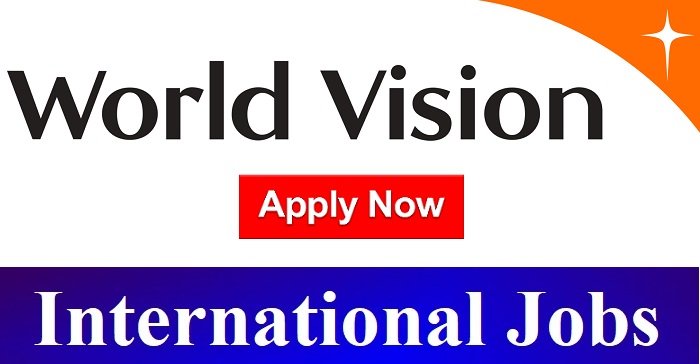 With over 70 years of experience, our focus is on helping the most vulnerable children overcome poverty and experience fullness of life. We help children of all backgrounds, even in the most dangerous places, inspired by our Christian faith.
Come join our 33,000+ staff working in nearly 100 countries and share the joy of transforming vulnerable children's life stories!
Key Responsibilities:
UN Representative, Senior Humanitarian Policy & External  Engagement Advisor
JOB PURPOSE
The UN Representative, Senior Humanitarian Policy & External Engagement Advisor is part of the External Engagement and Resource Development division of the global Disaster Management Unit (EERD) and is managed within the EERD Humanitarian Policy and Advocacy team. They are located in the UN Liaison Office in New York reporting to the global Director for Humanitarian Policy and Advocacy.  They represent World Vision to the United Nations on matters related to addressing humanitarian crises and fragility. They have strong advocacy, representation, negotiation and coordination skills.
They design and implement influencing strategies for engaging decision makers at the UN, including Member States and UN agencies, to achieve World Vision's humanitarian objectives.
The UN Representative, Senior Humanitarian Policy & External Engagement Advisor provides thought leadership and manages policy developments on Children and Armed Conflict, faith and humanitarian action, as well as UN humanitarian reform. They closely and continuously monitor the political and policy discussions on the UN Security Council concerning priority fragile contexts for World Vision, as well as thematic areas such as peacekeeping and Protection of Civilians.
They maintain strong working relationships with their counterparts in the NGO community and relevant NY based think tanks, such as Watchlist for Children and Armed Conflict and NGO coalitions. They work collaboratively with other members of the NY team, in particular with the UN Representative, Child Rights and Sustainable Development and partner, engage and consult on cross-cutting issues.
They provide strategic advice and analysis, plan, prepare for and represent World Vision with high level UN and Member State representatives to advocate for World Vision's positions and/or facilitate engagements for Disaster Management Senior Leadership.
This role leads relationship management with UN OCHA, as well as the humanitarian branch of UNICEF and contributes to growing World Vision's capability and capacity in humanitarian advocacy during the highest category of crises (UN L3 equivalent), regularly deploying to crises contexts.
Major Responsibilities
20%       Represent World Vision on a daily basis in New York to UN Member States, and manage and implement influencing strategies for policy change in relevant humanitarian discussions, including:
Priority response contexts, access, IHL
Children and Armed Conflict
UN humanitarian reform
Faith and humanitarian action
End results
UN Security Council decisions on WV priority fragile contexts reflect child focused protection strategies
Priorities in the CAAC agenda, Faith and H-Action and UN Reform are implemented in New York
Relevant New York-based relationships are established to advance WVI's humanitarian policy priorities incl. with SRSG Office for Children and Armed Conflict, Watchlist, Crisis Action, NGOs and the Security Council Report
WVI is represented at monthly coordination meetings and contributes to coalition work products central to its strategic aims
Representation work is done in close coordination with counterpart leading UN representation on Child Rights and Sustainable Development.
25%       Proactively contribute to the development of new humanitarian policy on thematic issues and input into  ongoing Partnership collaborations, including the Global Campaign as it relates to fragile contexts
End result
Positions World Vision as a policy expert in the relevant thematic areas of policy responsibility.
Works collaboratively across ministry, including with communications, campaigns and technical teams to deliver powerful visibility to WV operations in the NY context.
15%       Provide strategic advice to Senior Leadership on collaboration opportunities with UN OCHA and UNICEF EMOPs, and manage constructive relationships with both agencies on a day to day basis
End result
Effective relationship management with UN OCHA and UNICEF EMOPS leads to productive collaboration between the agencies and World Vision in priority areas for external engagement
20%       Actively seeks external engagement opportunities to strengthen World Vision's humanitarian profile by engaging in, contributing to, and supporting humanitarian dialogue, events and coordination in New York, including:
Providing thought leadership on UN humanitarian engagement in NY and manage World Vision participation in humanitarian events,
Facilitating opportunities for senior World Vision staff to build relationships with top-level New York decision makers to advance World Vision's thought leadership
End result
Child focused changes in UN policy are attributable to World Vision's analysis,  advocacy change strategy and influence
WVI strategic priorities are represented in appropriate events, donor conferences, UNGA, ECOSOC HAS, OCHA Humanitarian Policy Forum
Senior leaders have opportunities for engagement with top-level decision makers during visits to New York
20%       Actively contribute to growing World Vision's capability and capacity in humanitarian advocacy, participate and take a leading role in coordination of advocacy, policy and external engagement during the highest category of crises (UN L3 equivalent) and regularly deploy to crises contexts
End result
World Vision's capabilities and mechanisms for field support in advocacy are visibly supported across its top 10 fragile contexts and UN L3 equivalent responses
Required Professional Experience          
A sound overview of International Humanitarian Law and empirical knowledge of humanitarian sector and its derivate standards, guidelines and tools.
In depth understanding of civil society leverage points throughout the New York-based humanitarian community including strong familiarity with relevant UN and coalition processes
Excellent writing skills and the ability to translate complex material and data into coherent narratives that resonate with policy makers and peers
Experience in humanitarian operations, ideally in a context of conflict related crises
Ability to think strategically, synthesize complex information and develop innovative policy approaches
Strong communication skills with a demonstrated ability to communicate successfully with players in all segments of the humanitarian field, including high level decision-makers
Initiative and ability to work independently on fast-paced issues, tight deadlines and juggle competing demands
Proven capacity to achieve results through collaboration, leadership through influence and virtual teams.
Ability to travel internationally including support to field programmes in remote and challenging environments
Required Education, training, license, registration, and certification
7-8 years relevant job experience with graduate degree (equivalent of a Master's in a relevant field (e.g. business administration, international or public relations, communications, social sciences or law) 6 or more years relevant work experience considered without post-graduate degree).
Candidates with first-hand experience of forced displacement and humanitarian financing are strongly encouraged to apply.
Language Requirements
Professional fluency in English
Professional-level fluency in a second UN language (esp. French or Arabic)
Travel and/or Work Environment Requirement
The position requires ability and willingness to travel domestically and internationally up to 25% of the time, including to humanitarian response environments
Compensation: For positions filled in the United States, the typical minimum salary range is 120,000 USD (p.a) and negotiable based on experience and the profile. Ranges are based on various factors including the labor market, job type, job level, internal equity and budget. Exact salary offers will be determined by factors such as the candidate's skills, qualifications, experience and geographic location.
For more information please open this link
Apply Here
https://worldvision.wd1.myworkdayjobs.com/WorldVisionInternational/job/New-York-United-States/UN-Representative-and-Senior-Humanitarian-Policy-Advisor_R20436