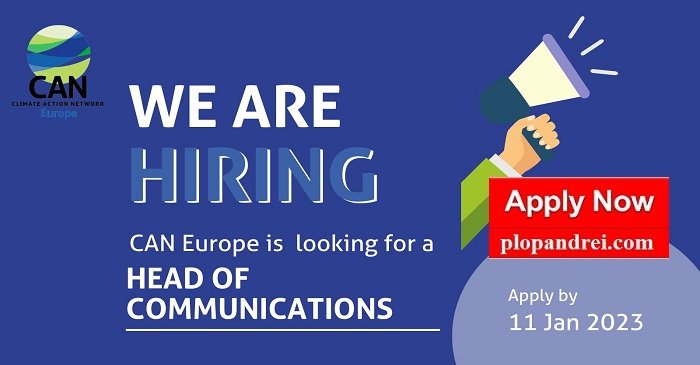 Work with us
The vision of CAN Europe is to tackle the climate crisis in a manner that promotes equity and social justice between people, sustainable development of all communities, and protection of the global environment. In this regard, CAN Europe is strongly committed to providing equal opportunity, fair and equal treatment in employment to all employees and applicants.
At CAN Europe Secretariat, you will be working with a diverse and brilliant group of people who collaborate on a regular basis. It is crucial for us to work in a supportive manner in a safe workplace in order to address one of the biggest challenges of our time.
We are looking for
Head of Communications
CAN Europe is currently seeking an experienced and dynamic Head of Communications to join our team in Brussels. This position will offer the successful candidate an opportunity to be at the center of the largest movement for global change that will affect people and the planet for centuries to come.
Deadline: January 11
For more information please open this link
Apply Here
https://caneurope.org/about-us/work-with-us/